Book Publishing
Madwolf Design are also book publishers, and as usual we insist on the highest possible standards of printing and production. With our long-standing contacts in the printing world we thoroughly research all the available options when it comes to materials and binding, ensuring a first class product that is tailored to the requirements of the publication.
We now have four titles available, click on the images for more information.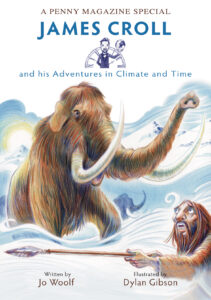 This latest title is the story of 19th century Scottish scientist James Croll.  Recognised as one of the world's first climate scientists, Croll's theories helped explain the Earth's ice ages.  Contains a colourful and lively life story told in pictures and words and a section on ice ages, glacial periods, and the science of climate change.
A4 44 pages with 32 specially commissioned illustrations by Dylan Gibson. Perfect Bound £12.99. Please contact the RSGS direct to purchase.  Booksellers can find the title at Nielsen Book data. ISBN  9780955696855.
Or contact us direct for supply.
Publication date 21st June 2021, Published for:
The Royal Scottish Geographical Society
www.rsgs.org       01738 455050
Also available online here: James Croll
Published in 2008, 'Daring to Fly' was designed by Colin and written by his wife, Jo. It is the first book to focus solely on Colin's work as an artist.
'Daring to Fly' tells the story of Colin's development as an artist, from his outdoor-loving childhood in the New Forest to his emergence as one of the most admired British wildlife painters. There's also a chapter devoted to Colin's watercolour technique.
A superb, large format, wildlife art book, packed with information and beautiful images. If you admire Colin's work, or are a nature lover, you will find it totally absorbing.
Daring to Fly is now SOLD OUT
Woodcock and pin-feather Paintings, is a new Limited Edition book published in 2012, and is priced at £85 per copy of the 500 available worldwide. Special Editions are available with an original drawing or painting by Colin Woolf.
There is only ONE boxed Collector's Edition copy left, all other editions are now SOLD OUT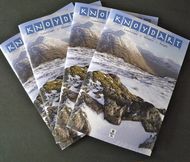 KNOYDART - its Landscape, History & People, published in 2013 on behalf of The Knoydart Foundation and is priced at £4.95. This informative and friendly little book is available from the Knoydart Foundation, please ring them direct on 01687 462242. More information from the foundation or contact us.